On December 21, 2010, LancasterHistory.org assumed responsibility for the future development of the Thaddeus Stevens & Lydia Hamilton Smith Historic Site in Lancaster City. This project lies at the core of our mission to engage learners of all ages and every walk of life about the history of the people, places, and events that shaped our County, the Commonwealth of Pennsylvania, and the United States of America.
We have long valued our partnership with the Historic Preservation Trust, who has been responsible for the Stevens & Smith Site until now. With this transfer of responsibility the Trust is placing the stories of Thaddeus Stevens and Lydia Hamilton Smith in the hands of an organization whose primary mission is well suited to share these path-breaking stories of America's history.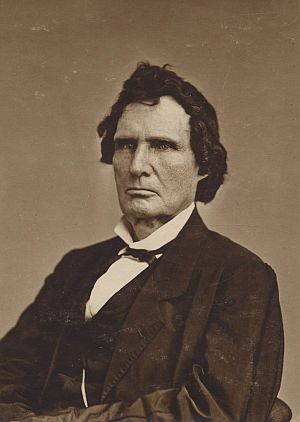 The Trust has beautifully restored the facades of the Thaddeus Stevens House, Kleiss Tavern, and Lydia Hamilton Smith Houses, as well as unearthed over 100,000 compelling pieces of archeological evidence, many pointing to possible Underground Railroad activity. Its many dedicated volunteers enforced historic preservation easements, brought the site's potential to the attention of the Lancaster community, and put in motion actions that saved the buildings, thus completing the first phase of the Stevens & Smith Historic Site, a cornerstone of historic preservation in Lancaster City and an engaging historical context for visitors to the recently completed Lancaster County Convention Center and Marriott Hotel.
Our plan is to proceed thoughtfully and work carefully to ensure that the future development of this site is viable from the start and sustainable over the long haul. And, as many of you are aware, LancasterHistory.org has been planning major enhancements to our 10-acre campus on the corner of President and Marietta Avenues since our merger in 2009 with President James Buchanan's Wheatland, so, rest assured that all of our actions will be conducted in a timeframe that honors our current obligations and employs a business plan that protects the long-term sustainability of LancasterHistory.org as well as the Stevens & Smith Historic Site. In the meantime, we are already hard at work developing public programs to share the legacy of Thaddeus Stevens and Lydia Hamilton Smith through lectures, school programs, publications, and online resources.
Other websites worth visiting: